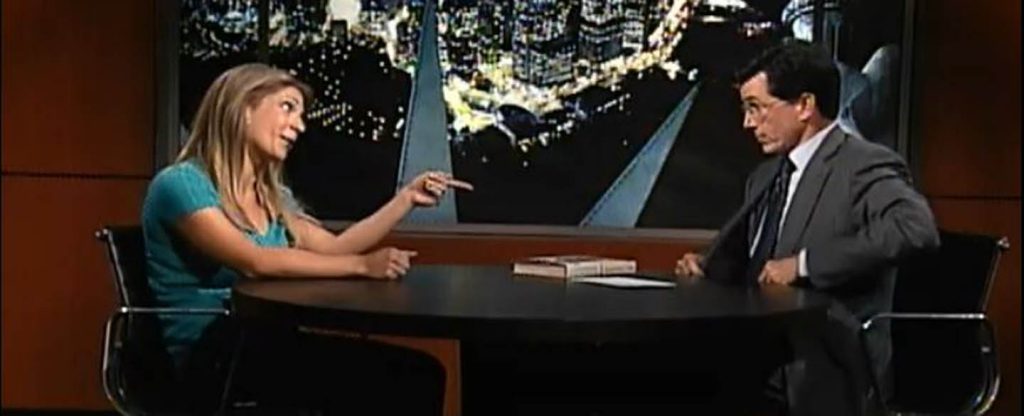 To inquire about Alexandra's speaking engagements, please contact her directly here.
Alexandra has 25 years of experience delivering inspiring, motivational, entertaining, and informative keynote lectures; dinner talks; commencement addresses; evening talks and daytime assemblies to high school, middle school, K-12, and college audiences; conference lectures, workshops, and seminars; company and association awards ceremony addresses; talks to synagogues, churches, and youth groups; and more. She is happy to craft a talk suited to your organization's needs.
Alexandra is an award-winning speaker who has delivered talks on topics such as:
The Teachers: A Year Inside America's Most Vulnerable, Important Profession

"Boys Will Be

<boys>

Good Humans: What All Students and Their Parents Should Know About Young Men, Drinking, Sex, and The College Social Scene"
"Calming the pressure on students (and parents!) to succeed" (high school, middle school and/or parents)
"How to figure out what to do with your life" (college and young adults)
"The secrets of popularity" (high school, middle school and/or parents)
"Being excluded doesn't mean anything's wrong with you" (high school, middle school and/or parents)
"The secret life of Greeks" or "How to make Greek life work for you" (college)
Stress, pressure, and alcohol awareness (college students)
The Quarterlife Crisis and other college and twentysomething issues (young adults, alumni associations, college students)
"How to help your students thrive" (schools, parents)
"Celebrating school nurses"
"Why nurses are heroes" / Nurse motivation talks
Skull and Bones and secret societies
Commencement addresses and high school graduation speeches
The Conference's success will be attributed to your outstanding presentation and the discussion that was generated by your panel.

Thank you for your great presentation at the association conference. The evaluations that were returned were all extremely positive. The feedback for your presentation was wonderful. People commented on your speaking ability and your ability to motivate for change. The audience was clearly touched by your knowledge and presentation of such important material…. Thank you again for helping to make our annual conference another successful event!

We were all delighted to have you speak and deeply appreciate your commitment to our organization… Your engaging manner and thoughtful insights made all the difference.

The topic was perfect, your information thoroughly well presented, and your delivery just right.

We want to thank you for presenting an incredible lecture and discussion. This forum reaches out to aspects of family life and your program was very meaningful and well received by both parents and students. Your presentation was very enlightening and helpful. Everyone who attended was truly inspired by your message and discussions have continued.

Every college student and high-schooler needs to hear your fantastic speech!

We have had wonderful responses from your speaking engagement of last week. Your research and conclusions struck a chord with our audience… We applaud your bold ideas and suggestions for students, parents, and school administrators and we thank you for your very professional and enlightening presentation.

One of our faculty members just told me that almost to a person the students in his class each found something they could take away from the speech, something that related to where they are in their lives now. They said they felt you were talking to each of them individually.