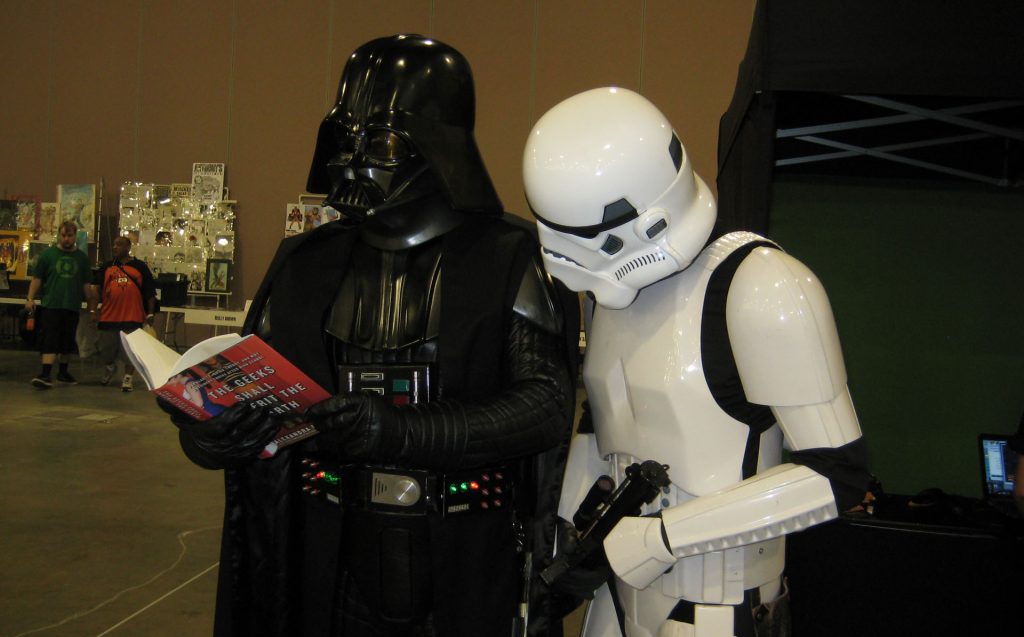 Best Nonfiction Book of the Year, Goodreads Choice Awards. Books for a Better Life Award. New York Times bestseller.
"Alexandra Robbins writes reality TV in book form, detailing a competitive teen culture (sororities, brainiacs) from the inside out. … There are plot twists of every stripe, even some sneaky ones… Robbins' adept pen re-creates scenes that bring back the cattiness, angst, depression, glories, pain, triumph and awakening of high school. You'll fall in love seven times with seven individuals courageous enough to be just that: individuals." – New Jersey Star-Ledger
Cross Gossip Girl with Freaks and Geeks, add MTV's MADE, a shocking plot twist, and Alexandra Robbins' signature investigative style – and that only begins to describe GEEKS, a smart, entertaining, reassuring book about the secrets of students who are popular and the triumph of those who are not. Robbins follows seven real people grappling with the uncertainties of high school social life, including:
Danielle, The Loner, who has withdrawn from classmates since they persuaded her to unwittingly join her own hate club
Whitney, The Popular Bitch, a cheerleading captain both seduced by and trapped within her clique's perceived prestige
Eli, The Nerd, whose differences cause students to laugh at him and his mother to needle him for not being "normal"
Joy, The New Girl, determined to stay positive as classmates harass her for her mannerisms and target her because of her
race
Mark, The Gamer, an underachiever in danger of not graduating, despite his intellect and his yearning to connect with other students
Regan, The Weird Girl, who battles discrimination and gossipy politics in school but leads a joyous life outside of it
Noah, The Band Geek, who is alternately branded too serious and too emo, yet annually runs for class president.
In the middle of the year, Robbins surprises her subjects with a secret challenge – experiments that force them to change how classmates see them and teach us why the things that set students apart in high school are the things that help them stand out later in life.
Ms. Robbins has built her career giving voice and shape to the lives of teenagers… In her latest book, she follows the lives of high school archetypes — like the Loner, the New Girl, the Nerd and the Band Geek — plus one Popular Bitch, the Paris Hilton of her upstate New York high school. Their stories beautifully demonstrate things we know intrinsically: that being popular is not always the same as being liked, that high school is more rigid and conformist than the military, and that the people who are excluded and bullied for their offbeat passions and refusal to conform are often the ones who are embraced and lauded for those very qualities in college and beyond — what Ms. Robbins has dubbed Quirk Theory.
Robbins' breezy writing style allows her to effortlessly wade through compelling psychological data, pop culture trends and interviews with high school students, but her narrative masterstroke lies in the decision to follow seven individuals who exemplify the cafeteria fringe. These "characters" are the heart and soul of the book.
It's a pleasure getting to know Blue (The Gamer), Danielle (The Loner), Regan (The Weird Girl), Eli (The Nerd), Noah (The Band Geek), Joy (The New Girl) and Whitney (The Popular Bitch)…. Geeks is required reading for anyone who has ever felt left out, dismissed, laughed at, bullied or misunderstood. High schools everywhere would do well to incorporate it into their curriculum and heed the solutions offered. Robbins' ode to the cafeteria fringe will have you laughing, cheering, shocked, a little depressed and at times, fuming. Just like high school.
The Geeks Shall Inherit the Earth is an important, very readable and entertaining book.
A thoroughly inspiring, uplifting page-turner [by] one of, if not the most, widely read journalists under age 35.
A fascinating read, and an important one for parents. I highly recommend this book.
An excellent overview of the complex social environment of high school, told in an accessible and often humorous and touching manner. High school students as well as adults, especially those who are or were part of the "cafeteria fringe," will enjoy this book. Very highly recommended.
The students and their stories are thoroughly engaging. But their stories aren't simply entertaining, they're important. They are a reminder to all of us to celebrate our 'quirk' and that which we see in others, as well.
Insightful and timely… Robbins's keen eye shows us how the eternal adolescent struggle between individuality and inclusion lures many students–and teachers–into a mindless 'groupthink' about what is conventionally popular and acceptable behavior. At the same time, she shows how the qualities that set her subjects apart from their classmates are the same qualities that make them stand out in positive ways. She ends with an effective list of tips for parents, teachers, students, and schools on how to support and encourage students who value 'original thought and expression.'
A useful reminder to all of us to discover and encourage the quirks that make certain students exceptional. Robbins offers real hope to adolescents who must realize that "it gets better" is far more than wishful thinking. The author has a gift for writing fact like fiction [and] includes a helpful appendix, "31 Tips for Students, Parents, Teachers, and Schools."
I devoured this book… I marked up this book like there was no tomorrow. It's flagged and highlighted and notes are written in the margins. Oh, and also, I read it in two days. Which is obscene for me and nonfiction… I could continue on and on about this book. But I won't. Because there's so much about it that's a process and I want each and EVERY one of you to process it yourself.
Moving stories that are both triumphant and heartbreaking, offering a genuine look inside today's high schools.