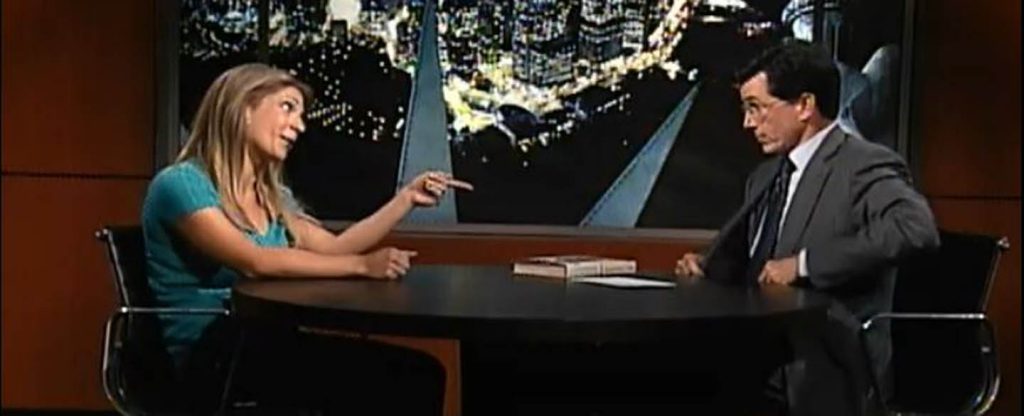 "I was hooked." Editors' Choice
— 
"Impossible to put down." Critic's Choice
— 
Schedule Alexandra to speak
Alexandra is an award-winning speaker who has delivered talks on topics including:
"Boys Will Be

<boys>

Good Humans: What All Students and Their Parents Should Know About Young Men, Drinking, Sex, and The College Social Scene"
"Calming the pressure on students (and parents!) to succeed" (high school, middle school and/or parents)
"How to figure out what to do with your life" (college and young adults)
"The secrets of popularity" (high school, middle school and/or parents)
"Being excluded doesn't mean anything's wrong with you" (high school, middle school and/or parents)
"How to make Greek life work for you" (college)
Stress, pressure, and alcohol awareness (college students)
The Quarterlife Crisis and other college and twentysomething issues (young adults, alumni associations, college students)
"How to help your students thrive" (schools, parents)
"Celebrating school nurses"
"Why nurses are heroes" / Nurse motivation talks
Skull and Bones and secret societies
Commencement addresses and high school graduation speeches
Check out her reviews
"I truly believe that Alexandra Robbins is the greatest non-fiction author of our time. By focusing her writing on the subjective narratives of 'characters' who appear as case studies, her books read as novels with critical analysis essays interspersed throughout. Her craftsmanship is unparalleled. I appreciated this book for its perspective – and for what I know will challenge mainstream audiences to think more deeply about masculinity." – Melissa Fabello, PhD., former Managing Editor of Everyday Feminism and author of Appetite, on FRATERNITY
"I couldn't get enough of it.… I was so hooked on their stories that I wanted to vote for my favorite contestant at the end of every chapter… It reads like very good young adult fiction, thanks to its winning cast, its surprising plot twists and its pushy parents… Robbins is also a good writer, and she must be a good listener, because she more than delivers on the promise of 'secret lives' in the subtitles… At the end of the book, Robbins offers sensible suggestions for reform… Robbins gets the big picture right." – The New York Times Book Review. EDITORS' CHOICE
"Impossible to put down." – People. CRITIC'S CHOICE, 4 out of 4 stars
"The narrative… is better than reality TV – it's riveting."– Elle Girl
"Readers… will find themselves guided by an excellent stylist and a first-rate mind." – Houston Chronicle
"Robbins offers real hope to adolescents… The author has a gift for writing fact like fiction." – Kirkus Reviews
"Few authors have written with such clarity and poignancy about the teen experience today. It's clear the students Robbins follows trusted her….Writers twice her age have plenty to learn from her exhaustive reportage and sharp insight…. Robbins gets it all right. Our society would be smart to listen." – The Post & Courier
"Ms. Robbins has built her career giving voice and shape to the lives of teenagers." – The New York Times
"Robbins' breezy writing style allows her to effortlessly wade through compelling psychological data, pop culture trends and interviews with high school students, but her narrative masterstroke lies in the decision to follow seven individuals." – Chicago Sun-Times
"A thoroughly inspiring, uplifting page-turner [by] one of, if not the most, widely read journalists under age 35." – WETA's inReads
"Alexandra Robbins… For poolside non-fiction, she's the one you want. She manages to both inform and entertain." – October Book Club, Wander & Whine
"Quick and riveting." – Entertainment Weekly
"Engrossing …. The portraits of the teens are compelling and make for an easy read." – Publishers Weekly
"Robbins grapples with a terrific amount of research on Greek life, and the book that results is fascinating and, in the end, highly alarming. Pledged is amazing in the same way that reality TV is amazing: It's the car crash you can't take your eyes off of…. Every parent of a college-bound daughter should read this book. And Alexandra Robbins: You go girl." – New Republic
"Robbins's book, both fascinating and eye opening, tells us a great deal about well-to-do young women in America and about the pressures on them…. Robbins writes with empathy and affection for her college-age subjects." – Washington Monthly
"An often humorous snapshot of today's college youth…. 'Pledged' is also a look at that moment in young people's lives when they're deciding what sort of person they want to be, away from home and on their own." – Salon
"A must-read …. I found myself devouring 'The Overachievers' in two days, more eagerly than I might an actual novel…. 'The Overachievers' is perfect for anyone agonizing his or her way through high school and beyond. Robbins brilliantly captures the thoughts and feelings of a generation pushed to excel while offering insight for turning this pervasive and potentially harmful drive into positive motivation." – Intelligencer Journal
"An excellent overview of the complex social environment of high school, told in an accessible and often humorous and touching manner. High school students as well as adults, especially those who are or were part of the 'cafeteria fringe,' will enjoy this book. Very highly recommended." – Library Journal STARRED REVIEW
"A funny, intimate and often jaw-dropping account of life behind the scenes on the harried hospital floor." – People
"A rich, fast-paced book about heroic, neglected professionals; editor's recommendation." – Barnes and Noble
"An eye-opener not to be missed. *Nonfiction choice of the month." – EarlyWord
"Robbins' account is dramatic and riveting." – TheExaminer.com
"Tantalizing … Robbins provides a fascinating look at the history of Yale's secret societies and… an entertaining examination of the Order of Skull and Bones." – Rocky Mountain News
For additional reviews, click on each book cover.

What is consulting?
Alexandra helps companies target their audiences, schools address the needs of their students, writers achieve their goals, and businesses improve their public and media relations. To find out if she can help you, please contact her here.
Alexandra has done consulting work for dozens of schools, and for companies including IBM, Johnson & Johnson, PNC, Novartis, Merrill Lynch, The Addams Family Broadway Production, and Y&R, among others.

Alexandra and her work have been featured in/on outlets such as: